NEWS FEED
03/02/2020
KRUMINS REFLECTS BEFORE 2020, 3-time National Class Champion Roman Krumins has spent some time overseas reflecting before focusing on 2020.

01/02/2020
DRIVES FOR 2020 STILL AVAILABLE, Drives still available for 2020. For further information and what we can do for you, test days, costs etc. Call Ian Richards on 0403 054 602

04/11/2019
MAGRO UNDEFEATED, John Magro has rounded out the perfect season winning all 18 races!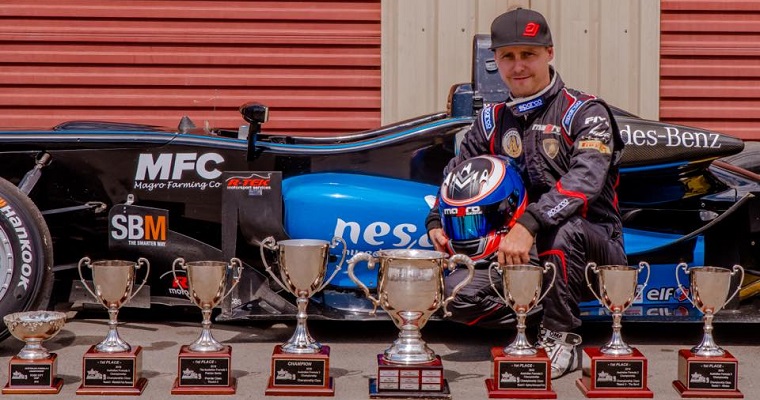 04/11/2019
KRUMMINS 3 IN A ROW, Roman Krumins 2019 Title makes it 3 National Class titles in a row!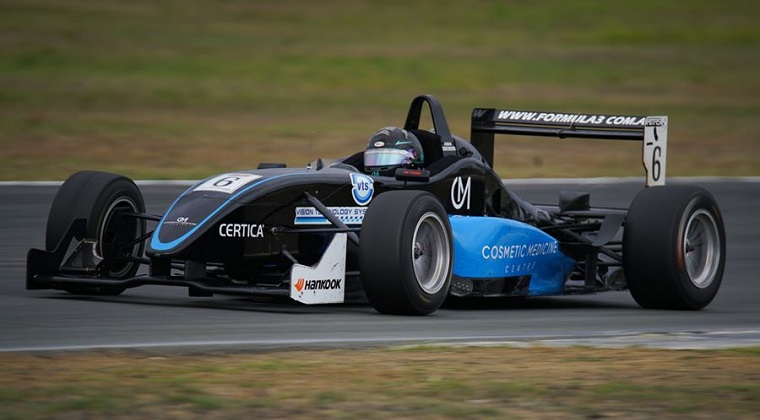 03/11/2019
ROUND 8 Queensland Raceway, Magro goes undefeated as Krumins steals the National Title.
28/10/2019
PREVIEW Round 8, Magro chases immortality whilst Krumins to fight to the end.
---
R-Tek Motorsport Services is a full time, full service, totally professional Formula 3 Race Team.

Based in South Australia, R-Tek Motorsport Services has the race cars, the logistics, and the facilities to run drivers in the fastest motor sport category in Australia.

It also has the capability to prepare, transport and run a complete race event service (pit crew, data acquisition, engineering, catering) for competitors who wish to bring their own cars to the team.

R-Tek Motorsport Services has the expertise, the equipment, the track record and the commitment to win.


** NOW IS THE TIME TO SECURE YOUR 2020 RACE SEAT **

"Winner of the 2019 Australian Formula 3 Championship."

"Winner of the 2017, 2018 & 2019 Australian Formula 3 National Class Championship."

"Winner of the 2014 Khumo Cup."

"Winner of the Australian Drivers Championship 2012 for the Gold Star."

"Winner of the 2011 Forpark National class and Scholarship"

---
R-TEK MOTORSPORT SERVICES can offer any aspiring driver:
• A Formula 3 race car for 18 races over 6 rounds.
• Experience Race Engineers.
• Experienced Race Technicians.
• Full Fitness Program designed specially for open wheel race drivers.
• Advice on nutrition and hydration.
• Instruction on reading and using Bosch Data.
• Full instruction on how to give feedback to the engineer on car performance.
All in a frielndly fully professional atmosphere

PROGRAM OPTIONS: (Prices on Application)
• CHAMPIONSHIP CLASS
• NATIONAL CLASS,